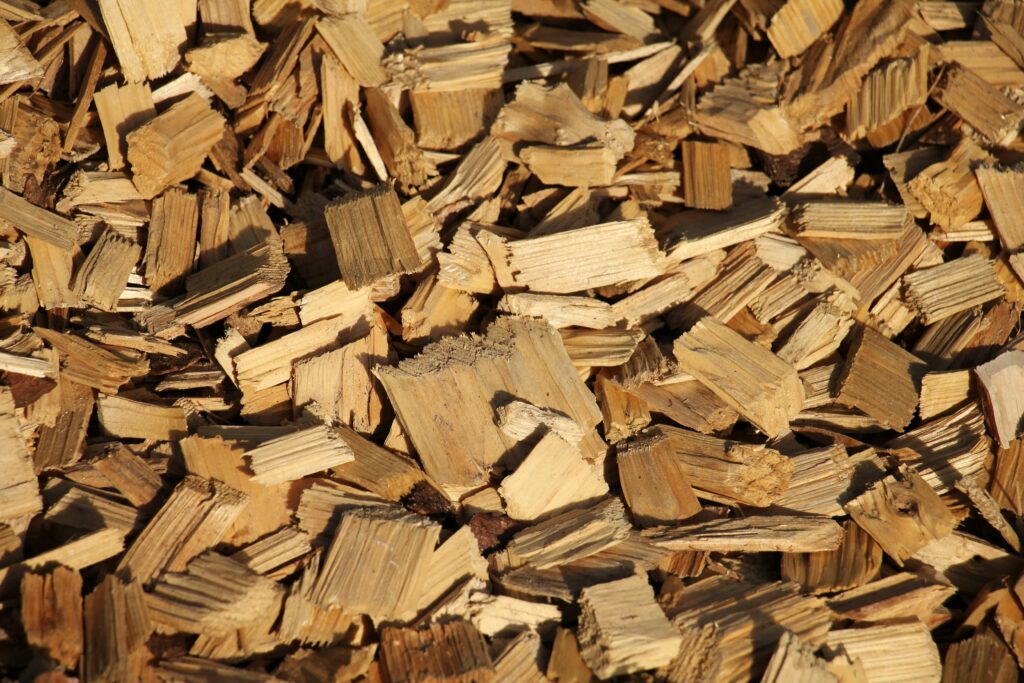 In the wood processing industry, our trough chain conveyors, belt conveyors, elevators and screw conveyors are used to convey chips and wood chips.
In the case of a trough chain conveyor, a single-strand or two-strand chain with closely spaced carriers is moved forward in a closed trough at moderate speed. At the loading point, the material to be conveyed falls onto the conveying chain center and is initially carried along by the crossbars and then by the layer of material that is already in motion. The movement of the lower layers of material is transferred to the upper layers up to a certain, self-adjusting height, so that the entire material being conveyed, together with the chain, forms a body that glides at a constant speed. The cross section of the conveyed material is many times larger than the entrainment device. With a relatively small cross-section, large quantities can therefore be transported. Trough chain conveyors can be used with an incline of 0 – 90 degrees.
Components of a trough chain conveyor are: drive and end station, trough, conveyor chain.
KEITEL CONVEYORS only use conveyor chains made of drop-forged links, whereby our benchmark is Bühler quality.
Due to their robust construction, mechanical trough chain conveyors are ideal for continuous use. Maintenance and repair costs are relatively low in these systems. Another advantage is the dry and dust-free conveyance through the closed system.
Another possibility for conveying bulk goods is the use of belt conveyors, the somewhat cheaper alternative to trough chain conveyors. Belt conveyor systems can be used up to an incline of approx. 27 degrees. As a rule, belt conveyors are open systems, so that the conveyed goods are not protected from moisture, and the conveyed quantity is lower compared to trough chain conveyors.
If bulk goods are only to be transported over short distances, screw conveyors are suitable. Here the conveying element is a helical surface made of sheet metal or strip steel, which is rotated around its axis and pushes the conveyed material forward in a trough or pipe.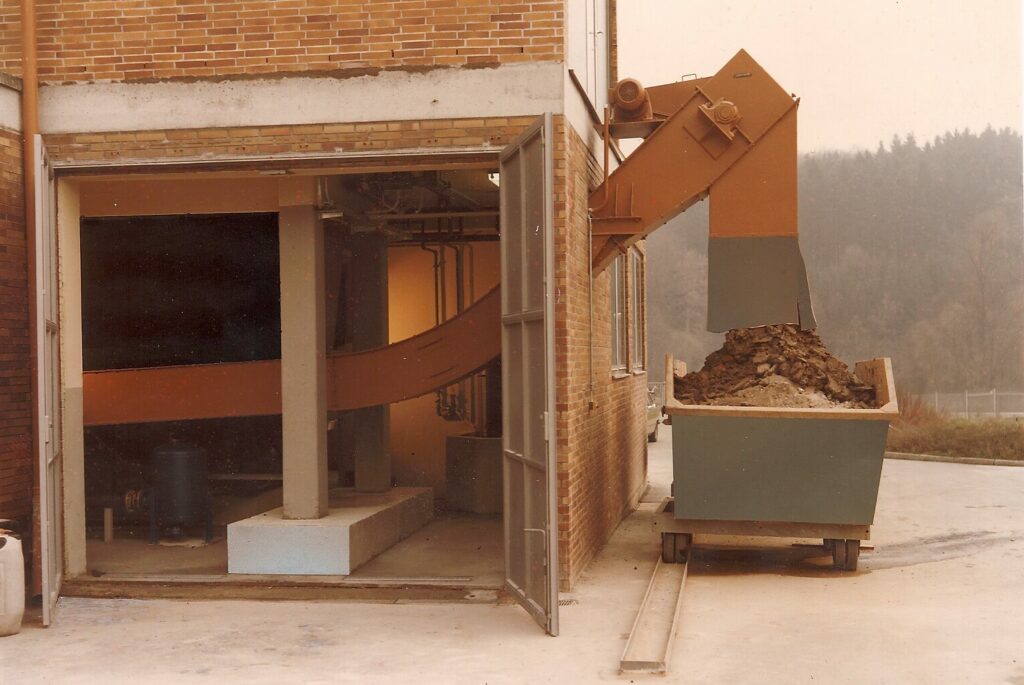 We supply trough chain conveyors, screw conveyors and conveyor belts in sewage treatment plants. Our trough chain conveyors are located below the chamber filter presses for the removal of drained sewage sludge.
To ensure a long service life for the conveyors, the troughs in the conveyor strand are lined with basalt.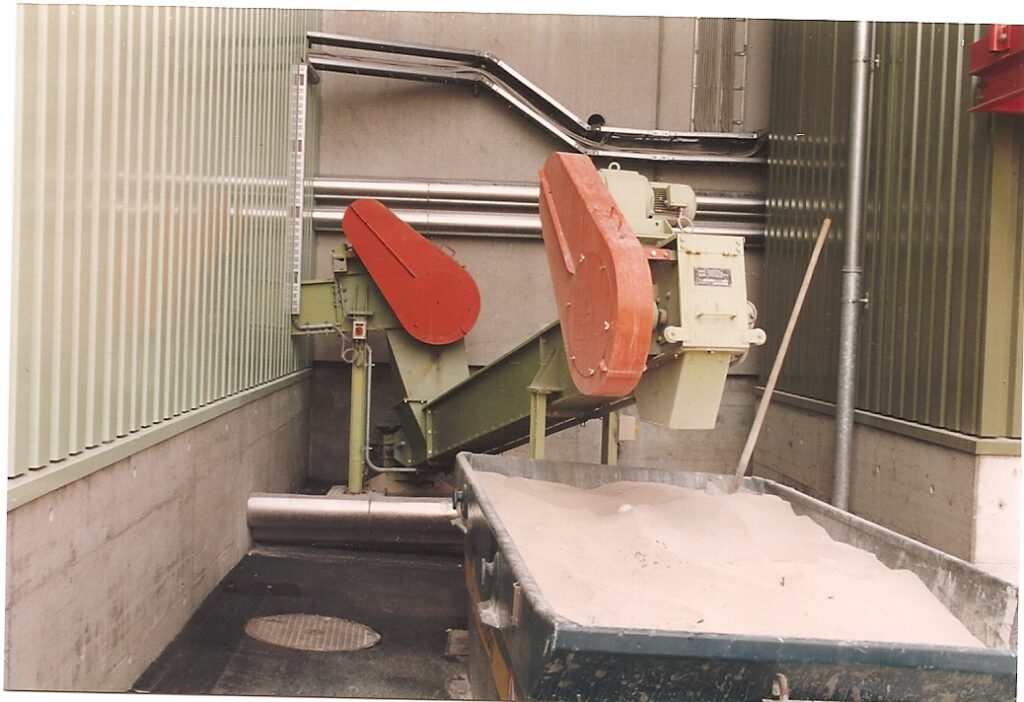 Trough chain conveyors are used below the electrostatic precipitator because they can be made pressure-tight. Trough chain conveyors and screw conveyors are also ideal for transporting hot ashes.
In order to keep wear and tear as low as possible, the trough chain conveyors can also be lined with basalt if necessary.
Raw chipboard is increasingly being made from recycled material. Here we apply our decades of experience with a wide variety of bulk materials such as sludge, wood, recycling and fibers.
Since recycling material is a very imprecisely defined material to be conveyed, our trough chain conveyors and screw conveyors have been made of HARDOX as far as possible in recent years. This is a bit more complex in terms of processing, bending and edging, but it increases the service life of our systems by more than 70 percent.
e.g. sewage treatment plants, biomass, drainage, waste recycling
e.g. power plants, fuel delivery
Do You Find Something Interesting?
Improve Your Conveyor System