FAQ about trough chain conveyors
When do I use trough chain conveyors, when is a belt recommended?
Due to their robust construction, mechanical trough chain conveyors are ideal for continuous use. Maintenance and repair costs are relatively low in these systems. Another advantage is the dry and dust-free conveyance through the closed system.
Another possibility for conveying bulk goods is the use of belt conveyors, the somewhat cheaper alternative to trough chain conveyors. Belt conveyor systems can be used up to an incline of approx. 27 degrees. As a rule, belt conveyors are open systems.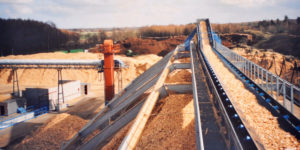 Do you actually only deliver to the wood processing industry?
KEITEL CONVEYORS is a fixture in the wood processing industry.
But we also supply for the chemical industry, sewage treatment plants and power plants and the mining and metallurgical industry. environmental technology and paper production.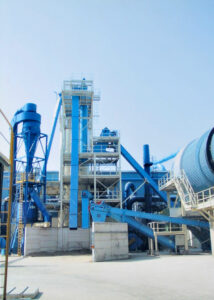 What are the main components of a trough chain conveyor?
Components of a trough chain conveyor are: drive and end station, trough, conveyor chain. KEITEL CONVEYORS only use conveyor chains made of drop-forged links, whereby our benchmark is Bühler quality.
Where are your trough chain conveyors manufactured?
Our production is in Constance, at Lake Constance
I have inquired about several chains and see that their conveyor chains are often priced higher. Why?
Since it is well known that every chain is as strong as its weakest link, we only use high-quality materials such as 20MnCr5 for hardened links and X46Cr13 for hardened pins, which are therefore rust and acid resistant. Of course, this is reflected in the price.
Do you also offer consulting services?
Of course, we also support you with our know-how. We would also be happy to visit you on site.
Do You Have More Questions?
Improve Your Conveyor System